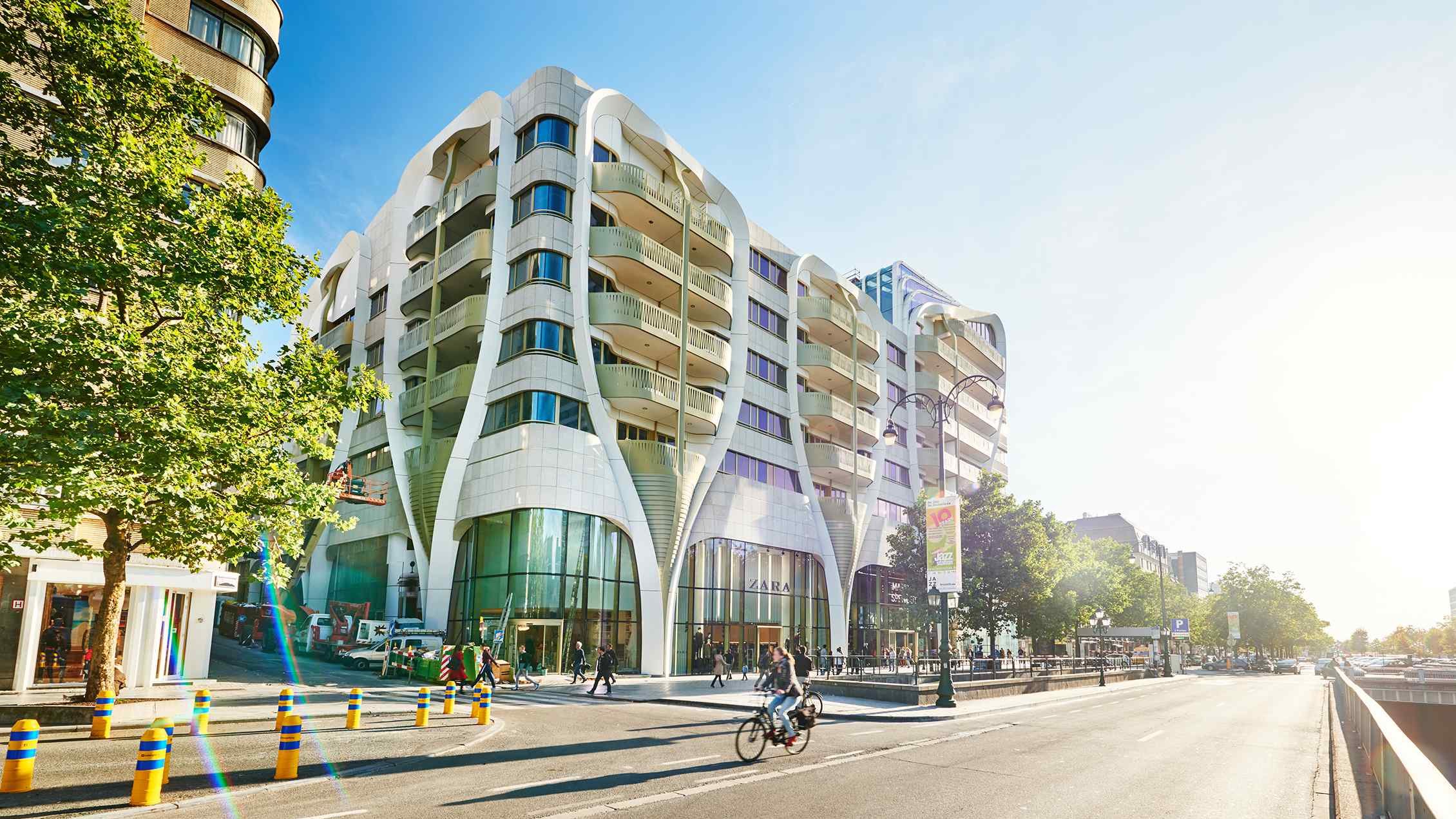 Indulge in Luxury Living
A New Chapter for Brussels Architecture
The Architectes, UNStudio is world-renowned for its unique and modern concepts for buildings and housing projects both in Europe and the Far East. Jaspers-Eyers Architects have gained their fame with innovative and perfectly designed concepts for residential and commercial projects.
Do you recognize the playful art nouveau style of Victor Horta in the drawings of Le Toison d'Or? The building is not just a creative whim of the architects. To end up with this concept, a thorough study was conducted of the rhythmic façades along Avenue de la Toison d'Or and traditional Brussels architecture. Le Toison d'Or enriches the neighborhood while also being in balance with it. The V-portals show the duality of the mixed-use project by separating the upper residential units of the retail units.
The creative and ingenious design of the architects is not only applied to the façades. Their efforts continue inside the building with their design of the lobby entrance. The curves of the outside elements are drawn into the design of the hallways and the whole interior design including the private garden. The techniques of the building are fully green , the building has an excellent BREEAM certificate.
The interior design has been realized by Nathalie De Boel . At the core of all of Nathalie Deboel's designs is the room itself which she uses in a resourceful and flexible manner. In organizing it she creates unexpected perspectives. The rooms are sensual and radiate calmness which allows for personal touches. By choosing the right materials, Nathalie Deboel is able to create a sense of luxury and class. Every project has its own lighting pallet creating the right atmosphere. A private underground parking space is available on request with direct access to the flat. The Concierge of the property is available for all you request.